More Routes
Get more done in less time. From drag-and-drop dispatching to our easy tablet app, reduce wasted fuel, and increase services per hour.
Faster Growth
Hauler Hero can automate time-consuming office tasks, streamline office workflows, and help you get home at a reasonable hour.
Happy Customers
Blow past service expectations with a convenient, mobile-first experience your customers will appreciate.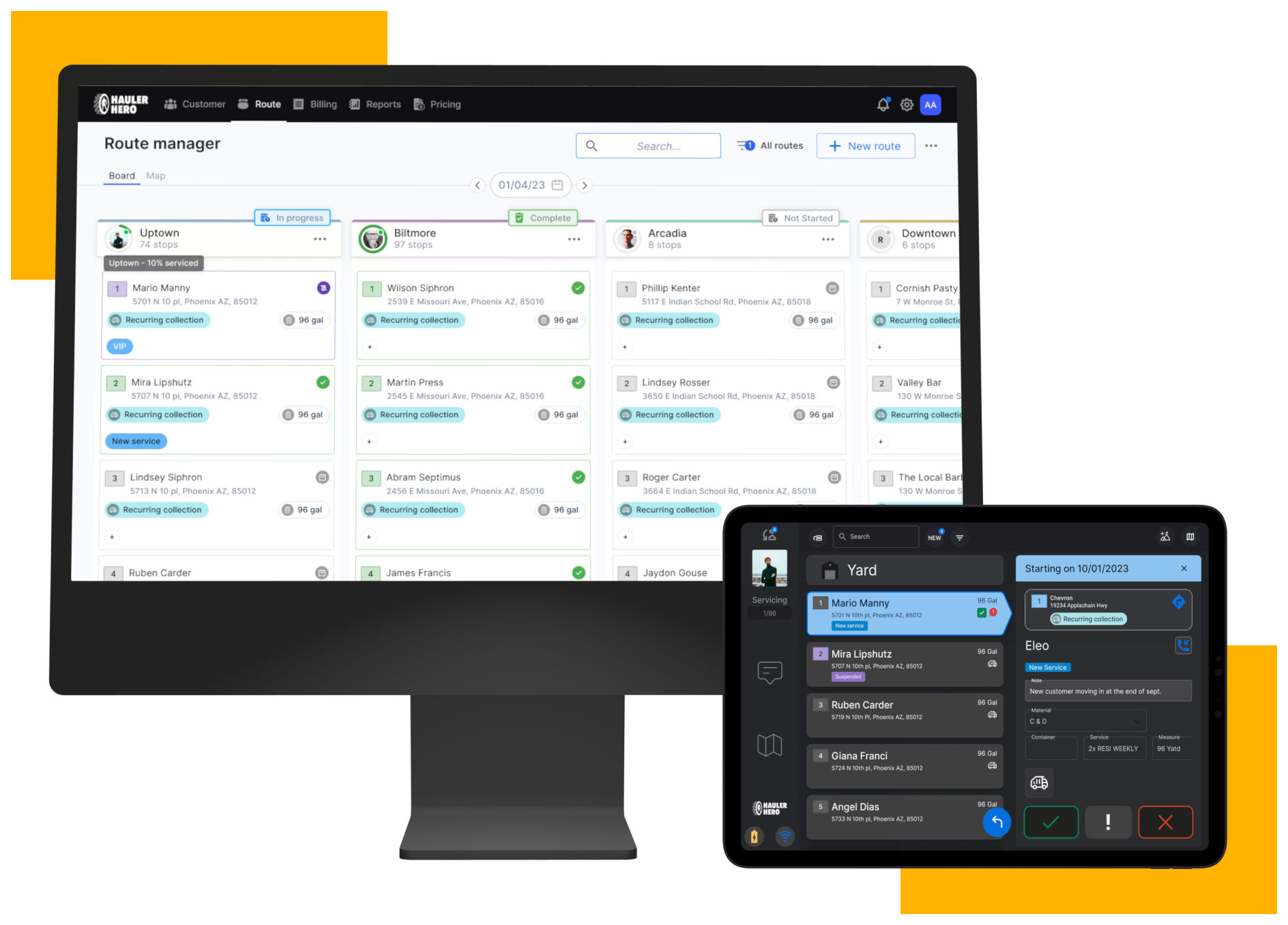 The #1 Waste management software solution to optimize your operations.
Hauler Hero is designed not just for owners, but also for dispatchers, customer service representatives, and dedicated haulers, Hauler Hero empowers you all – the real heroes of the industry.
Unite your team
and overcome operational challenges with Hauler Hero – the software that stands with you every step of the way.
Commercial
Streamline recurring billing and routing with exceptional ease.
Residential
Auto-complete on-the-road services and simplify office payments.
Roll-Off
Real-time scheduling, pricing, dispatching, and container tracking.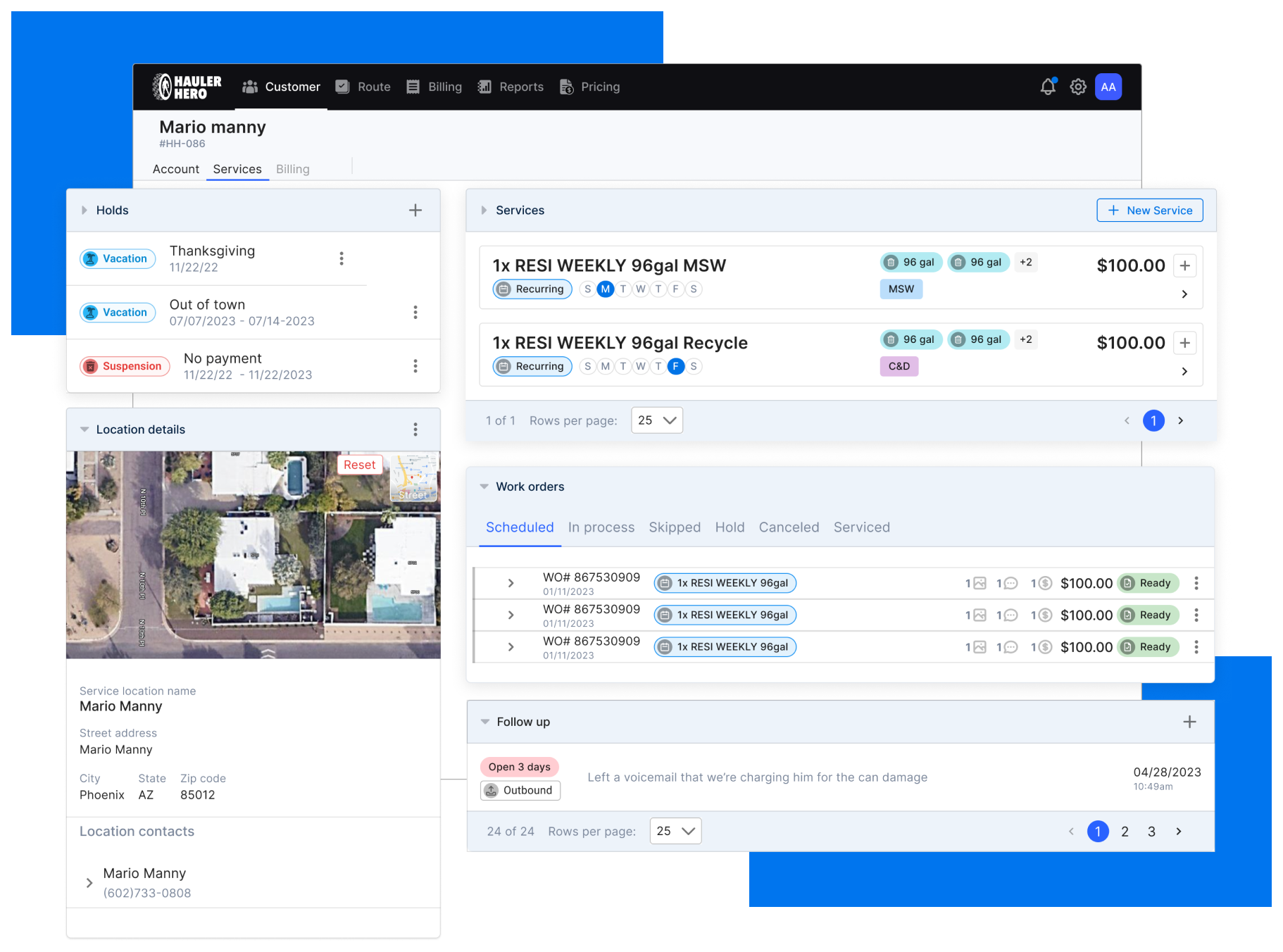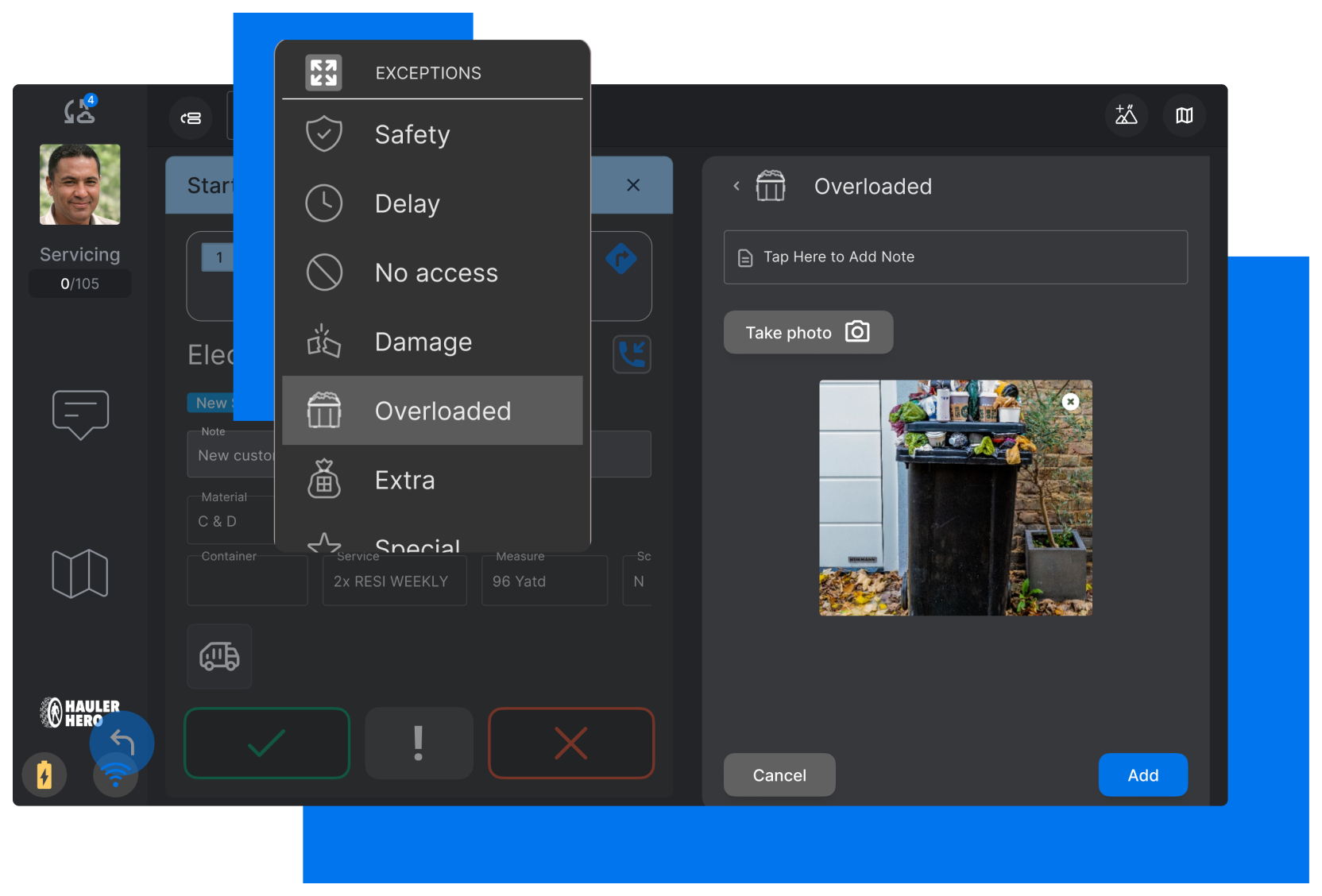 Real-time insights into your business performance
You can see route progress, cashflow, and more as it happens. This data can help you make informed decisions that will fuel your business growth.
Learn More
Monitor Progress On-the-Go - Cloud-based technology offers immediate visibility into route progress, cashflow, and more, ensuring you're always in the know.
Harness the Power of Data - Embrace data-driven decisions by tracking performance trends. This empowers you to take proactive steps that drive business growth and success.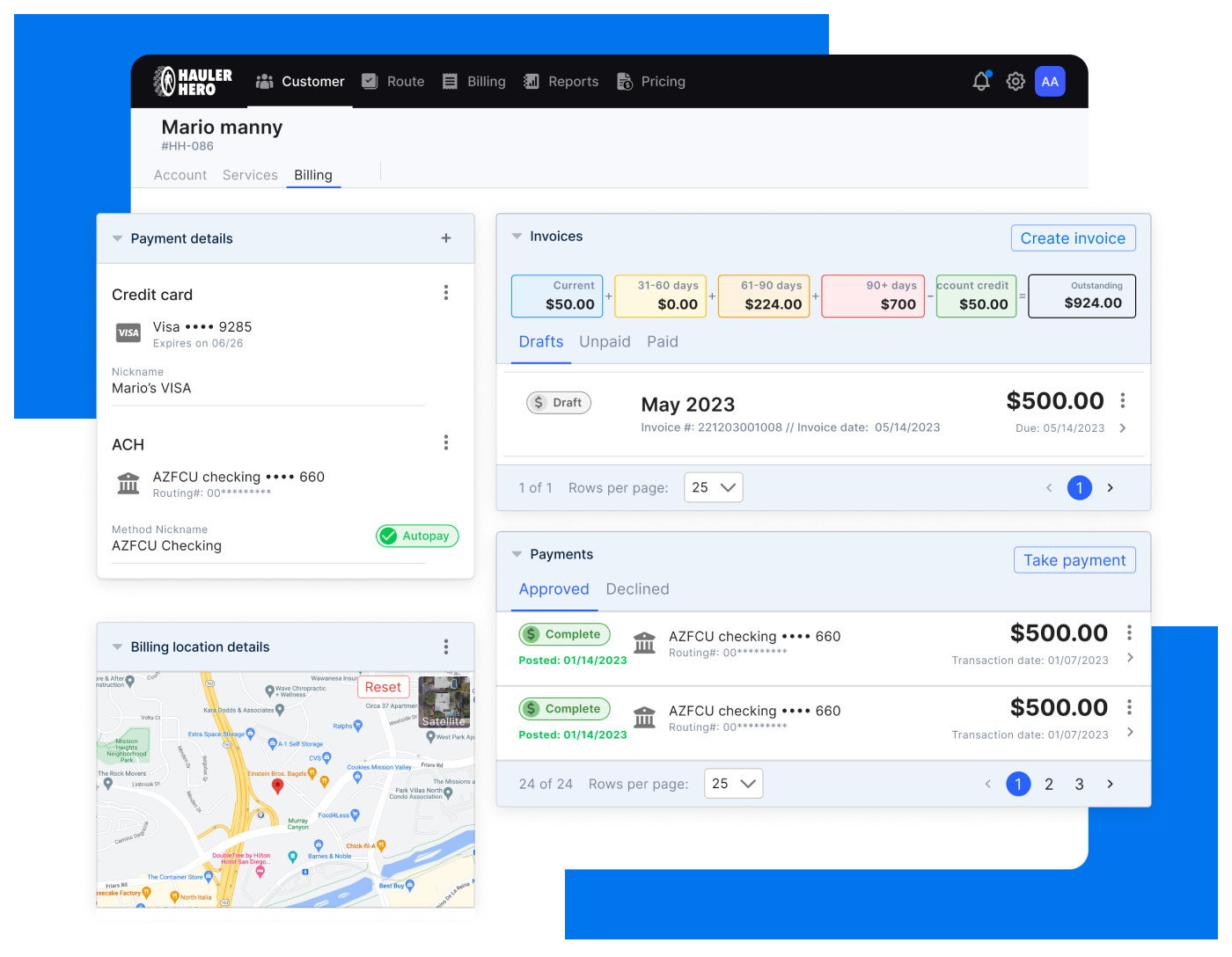 Hear from our customers
"Haulers finally have access to a product that is intuitive and won't require paging through voluminous user manuals to learn."
Nathan Walter
President and CEO, Sunrise Sanitation Services