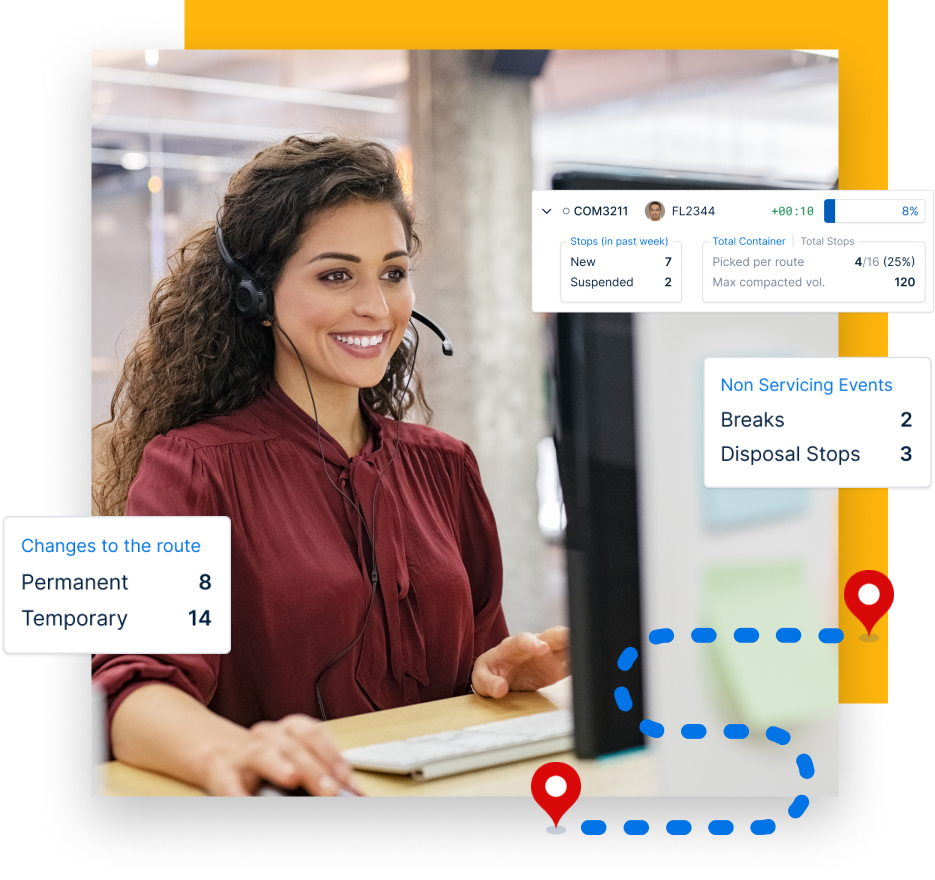 Track route progress
See real-time route progress, anticipate delays, and get notified when drivers hit a snag while picking cans.
Reroute with a click
Stay nimble and adjust route assignments for trucks on the road with a simple drag‑and‑drop.
Keep drivers in sync
Push new route changes and other updates directly to drivers to avoid wasted fuel and man hours.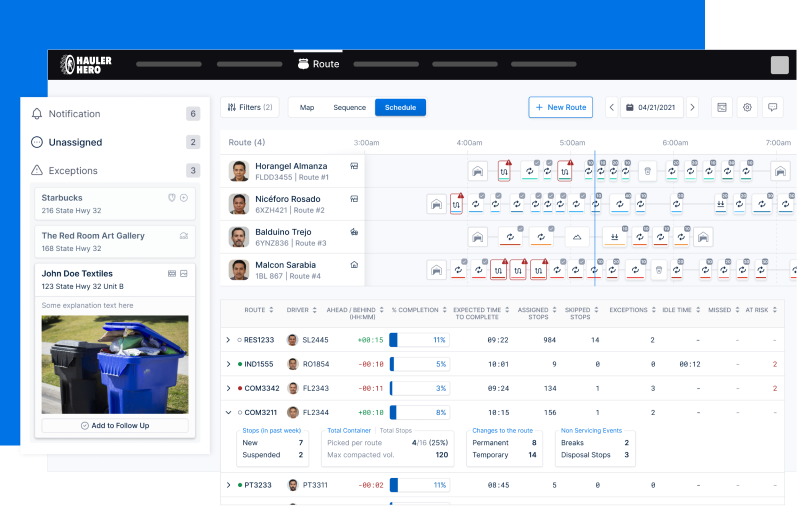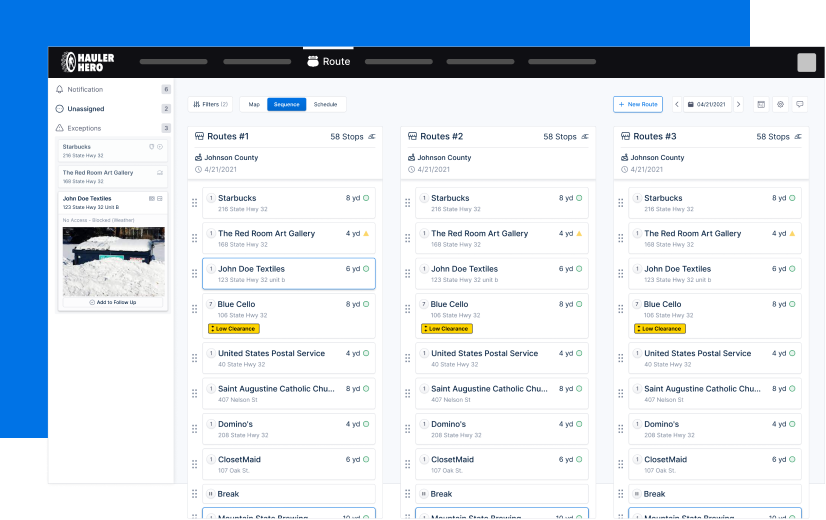 HEAR FROM OUR CUSTOMERS
"I love seeing where trucks are at, what they've done, sequenced in order—this is so much more information than we get now."
Casey Lowther
Operations Coordinator, Mountain State Waste
Built to impact your entire business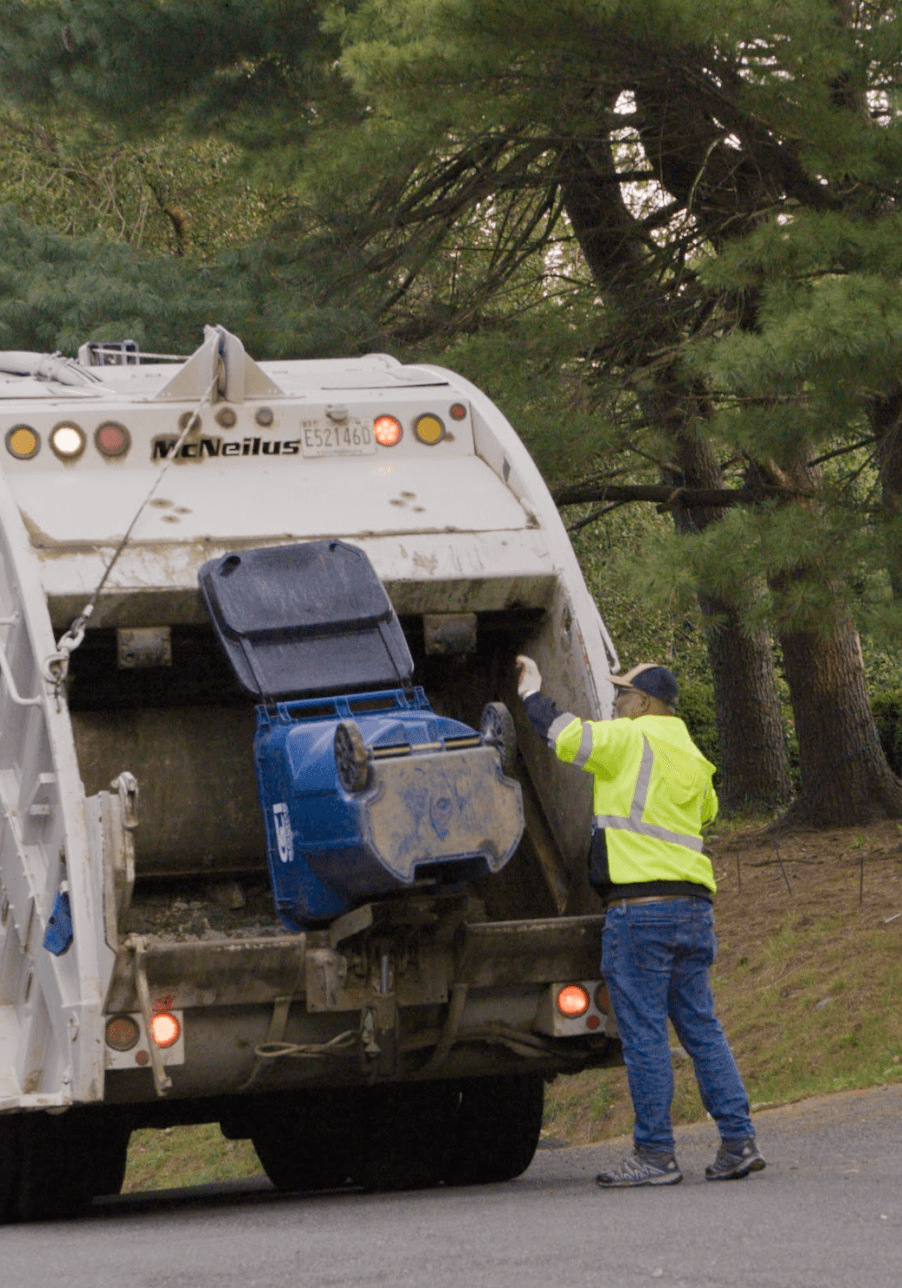 Frequently Asked Questions
Here are some quick answers about getting Hauler Hero set up at your waste and recycling business.
Every business is unique and all waste is local. We'd love to learn how you operate, provide a tailored demonstration, and enable you to choose the right platform that can help you reach the next level of efficiency and growth.
An implementation manager will work with you on data migration, account configuration, and employee training. In select circumstances, our implementation manager will come on-site during the account configuration process and/or just before and after you go live.
Hauler Hero will work with you to obtain a copy of your data in a readable format, and our data engineers will then work to map your data into the appropriate fields in your Hauler Hero account.
We do. The Hauler Hero platform leverages APIs to communicate across modules and between secure databases. These APIs can be exposed to integrate with any system that can pass data through a web-based interface.