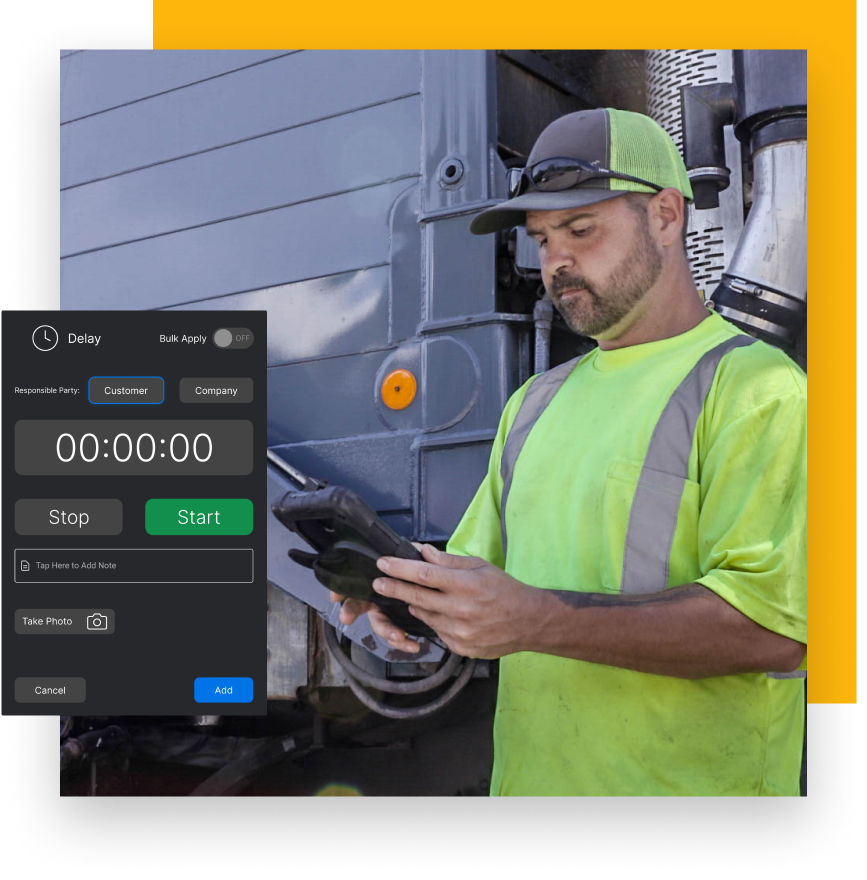 Keep drivers informed
Keep drivers on schedule in dead zones with offline mode and instantly sync updates to dispatch when back online.
Collect route data
Understand cost-per-stop by allowing drivers to log their own breaks, customer delays, and route disruptions.
Automate driver alerts
Automatically track route progress and send property feature alerts so drivers can stay focused and hands-free.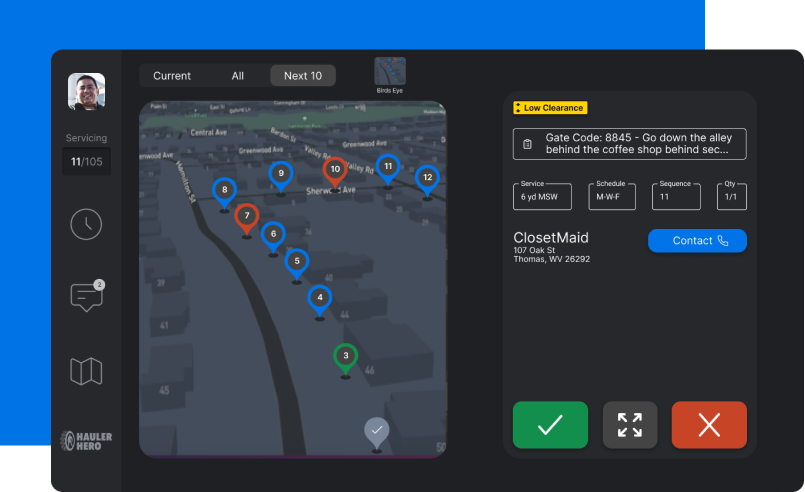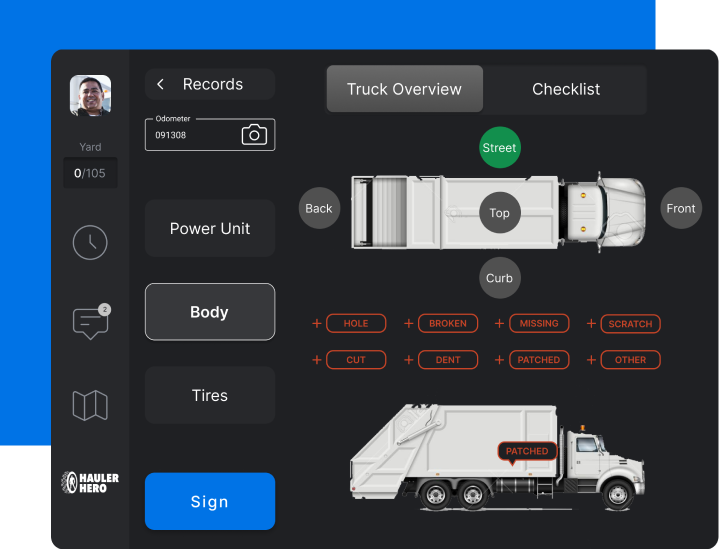 HEAR FROM OUR CUSTOMERS
"If something is complicated, drivers don't want to use it. What I've seen here is that it's easy to use, simple for drivers."
JP Phillips
Vice President, Mountain State Waste
Built to impact your entire business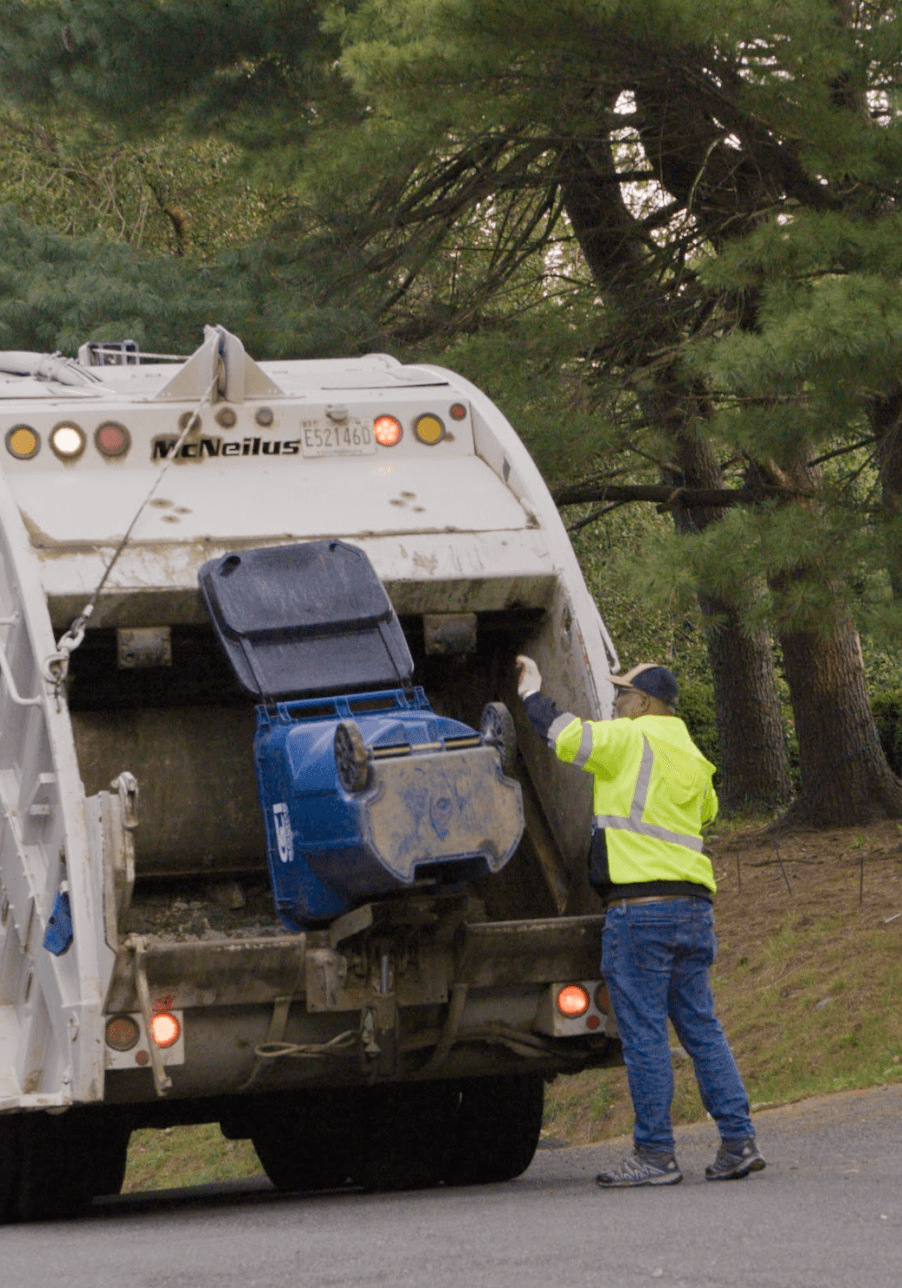 Frequently Asked Questions
Here are some quick answers about getting Hauler Hero set up at your waste and recycling business.
Every business is unique and all waste is local. We'd love to learn how you operate, provide a tailored demonstration, and enable you to choose the right platform that can help you reach the next level of efficiency and growth.
An implementation manager will work with you on data migration, account configuration, and employee training. In select circumstances, our implementation manager will come on-site during the account configuration process and/or just before and after you go live.
Hauler Hero will work with you to obtain a copy of your data in a readable format, and our data engineers will then work to map your data into the appropriate fields in your Hauler Hero account.
We do. The Hauler Hero platform leverages APIs to communicate across modules and between secure databases. These APIs can be exposed to integrate with any system that can pass data through a web-based interface.