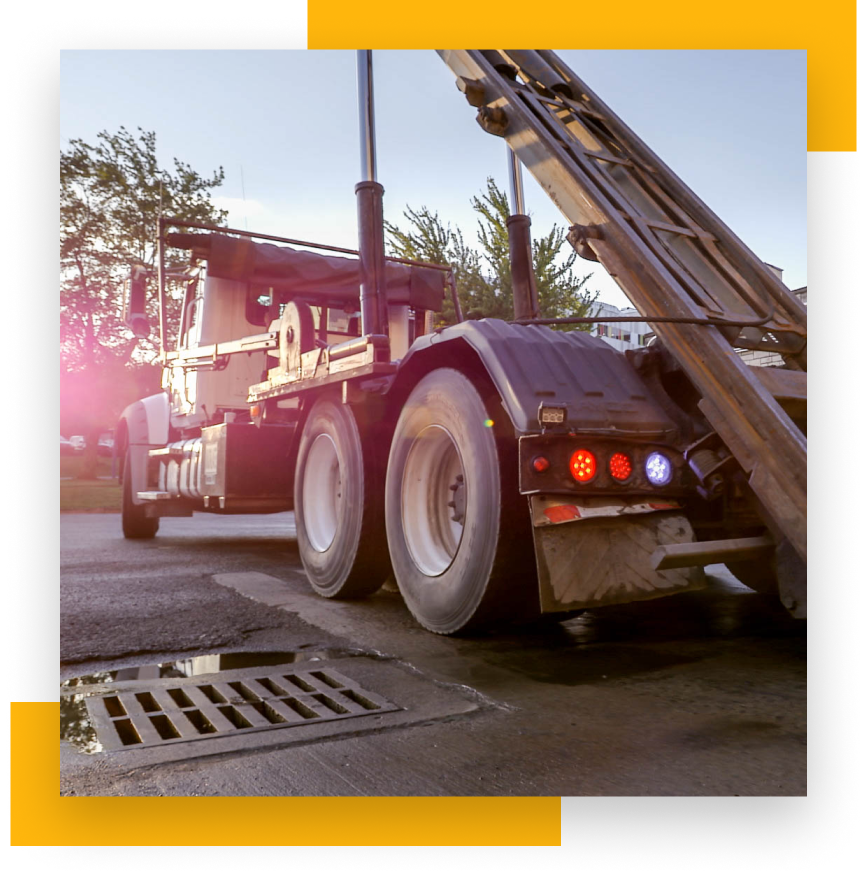 Technology tailored for today's roll-off pros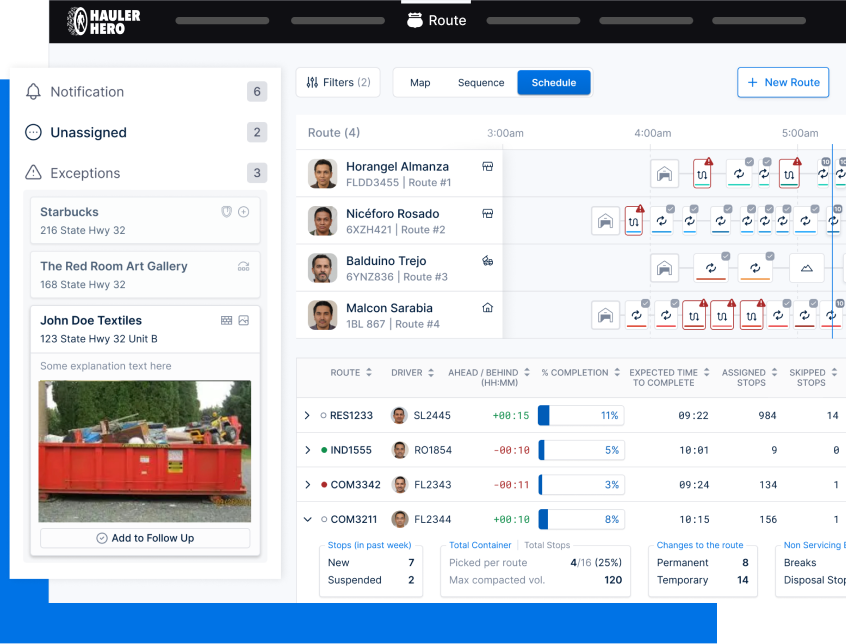 Square away recurring roll-off services in a snap
When you're always managing regular customers, it's harder to land profitable temporary clients. Hauler Hero makes recurring services straight-forward and simple.
Reduce repetition - Duplicate recurring roll-off orders with system generated scheduling and job details.
Manage one-time clients differently- Easily pivot to slot an urgent last minute final pull request on empty rails nearby.
​​Capture the cost of every stop for tight billing
Roll-off hauling can be unpredictable. Hauler Hero gives you tools to document exceptions and other surprises quickly and accurately, so invoicing is always on point.
Record violations - It's easy for your crews to note overloaded containers, unauthorized crushing, and damaged cans.
Handle expected materials - Find shingles or tires in an open-top? Let drivers change disposal sites with a few taps.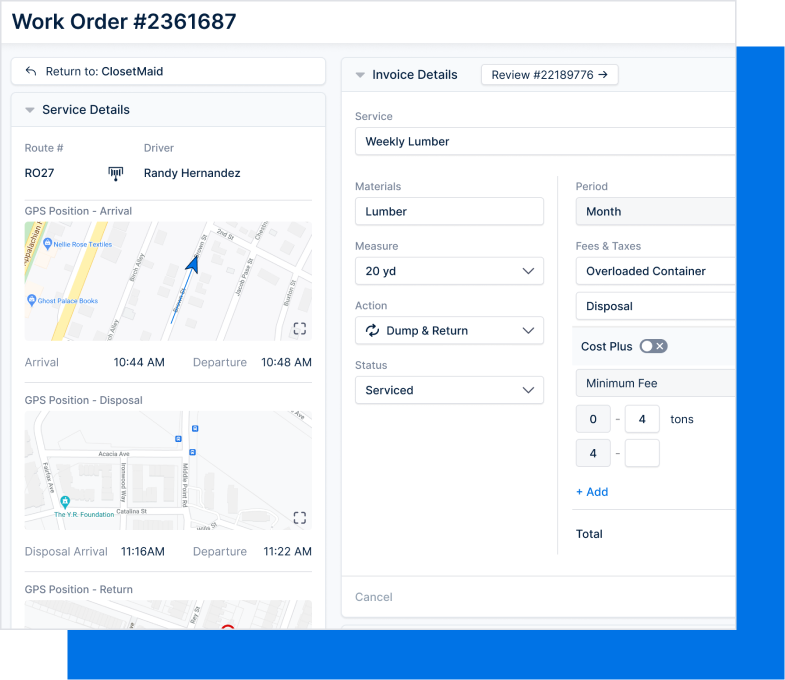 Built to impact your entire business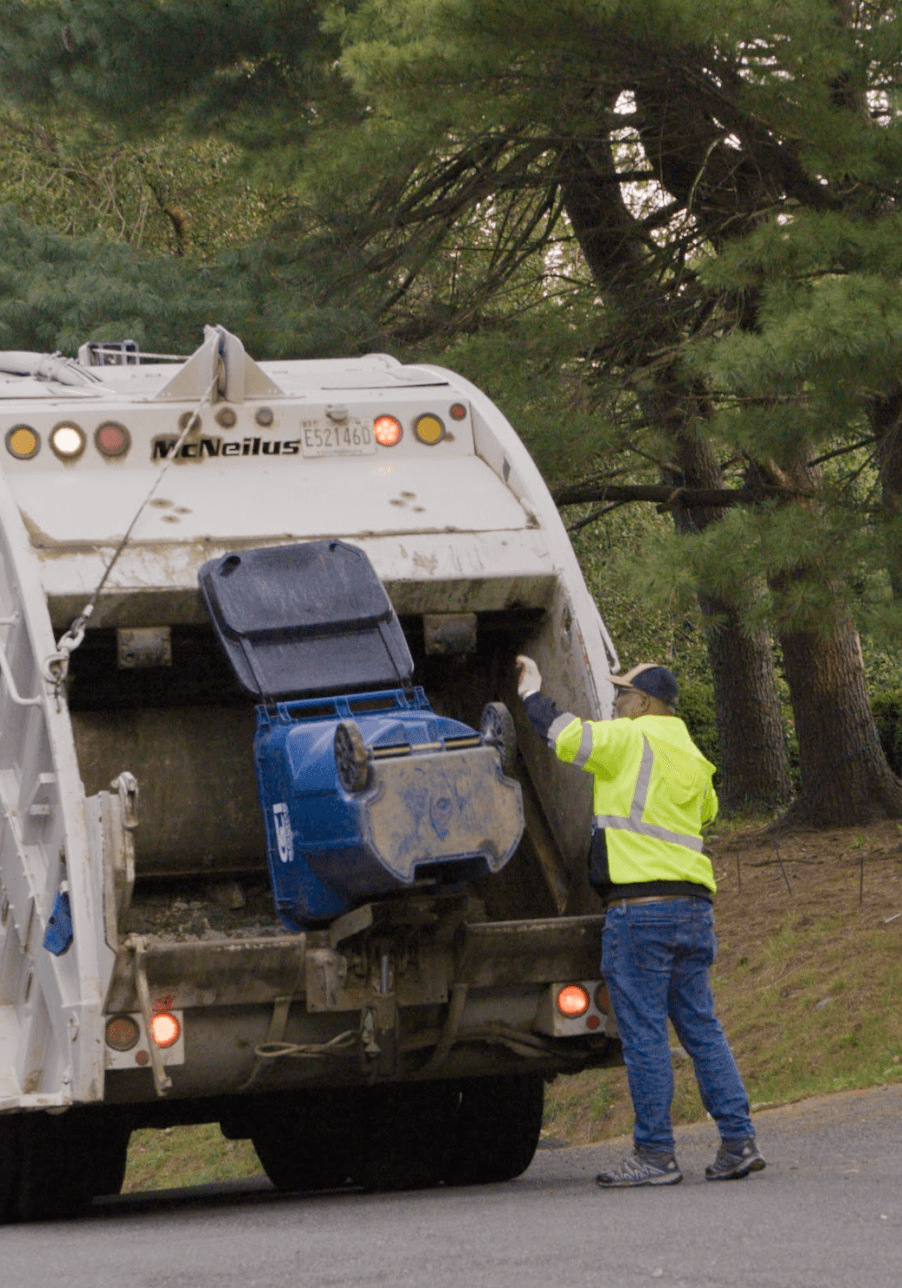 Frequently Asked Questions
Here are some quick answers about getting Hauler Hero set up at your waste and recycling business.
Every business is unique and all waste is local. We'd love to learn how you operate, provide a tailored demonstration, and enable you to choose the right platform that can help you reach the next level of efficiency and growth.
An implementation manager will work with you on data migration, account configuration, and employee training. In select circumstances, our implementation manager will come on-site during the account configuration process and/or just before and after you go live.
Hauler Hero will work with you to obtain a copy of your data in a readable format, and our data engineers will then work to map your data into the appropriate fields in your Hauler Hero account.
We do. The Hauler Hero platform leverages APIs to communicate across modules and between secure databases. These APIs can be exposed to integrate with any system that can pass data through a web-based interface.