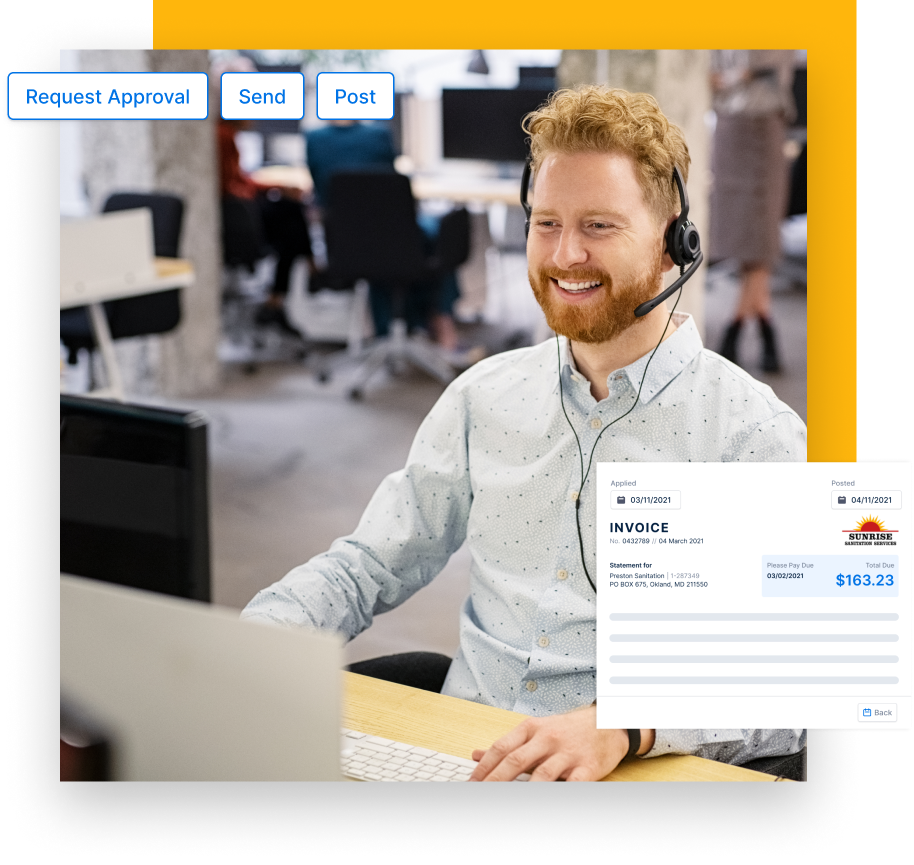 Smooth your cash flow
Automate payment reminders, anniversary billing, and dunning letters, and say goodbye to manual invoice generation.
Search by invoice item
Sort invoices by payment and service type, payment status, and other criteria to quickly find bills.
Filter by edge cases
Easily separate billing edge cases from your bulk invoicing so they can receive the attention they need.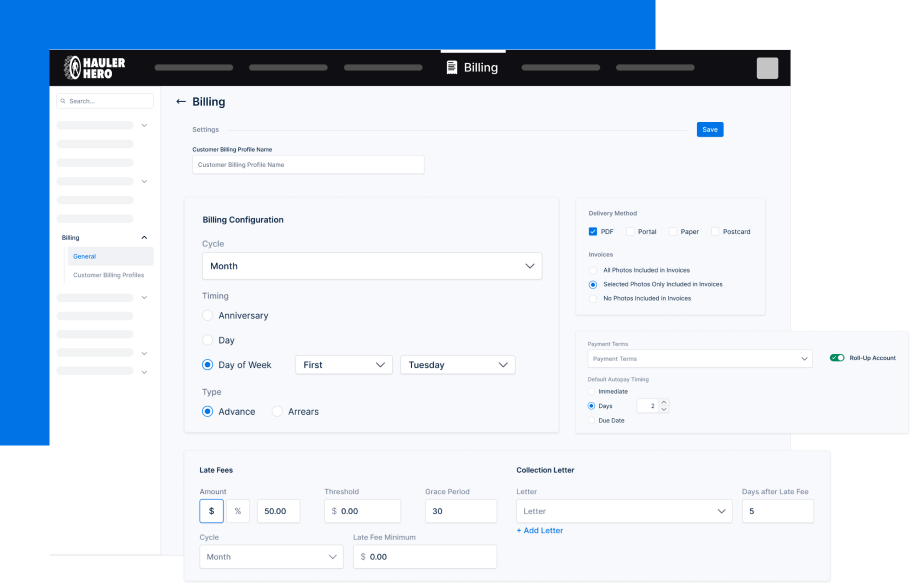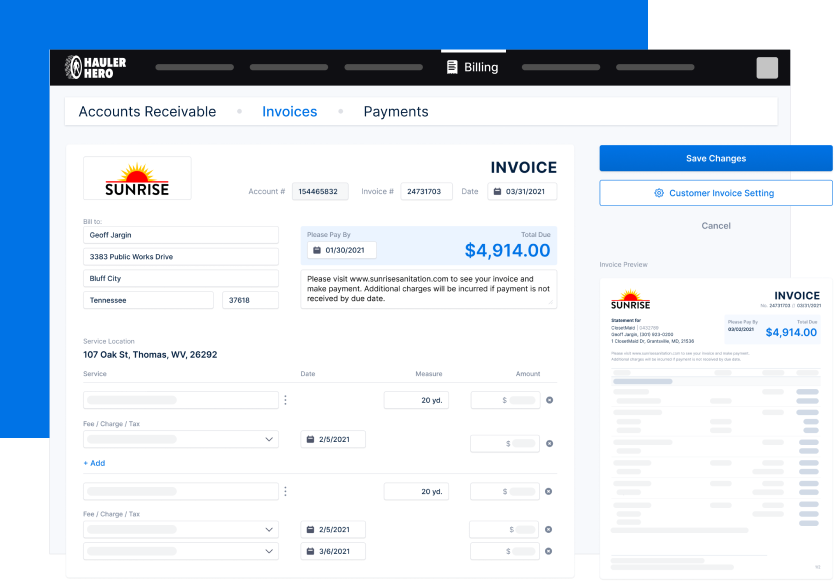 HEAR FROM OUR CUSTOMERS
"Haulers finally have access to a product that is intuitive and won't require paging through voluminous user manuals to learn."
Nathan Walter
President and CEO, Sunrise Sanitation Services
Frequently Asked Questions
Here are some quick answers about getting Hauler Hero set up at your waste and recycling business.
Every business is unique and all waste is local. We'd love to learn how you operate, provide a tailored demonstration, and enable you to choose the right platform that can help you reach the next level of efficiency and growth.
An implementation manager will work with you on data migration, account configuration, and employee training. In select circumstances, our implementation manager will come on-site during the account configuration process and/or just before and after you go live.
Hauler Hero will work with you to obtain a copy of your data in a readable format, and our data engineers will then work to map your data into the appropriate fields in your Hauler Hero account.
We do. The Hauler Hero platform leverages APIs to communicate across modules and between secure databases. These APIs can be exposed to integrate with any system that can pass data through a web-based interface.
Built to impact your entire business